DIGI 007
-
Evolution of Project Management
2185597
Course Description
In this age of disruption, the landscape of project management and project delivery is rapidly changing. As every organization is trying to meet this need differently, varying project delivery approaches are being implemented. This change results in teams having to work differently - more customer-focused and agile. Through a variety of activities and expert interactions, you will have the opportunity to learn about how project delivery has evolved and determine the best approach to provide value. Also, you will learn about the challenges that you could encounter as companies are becoming agile and product-focused and how best you could navigate those situations.
Why should you take this course?
This course will provide you with a perspective of how project management has evolved and help you determine how to navigate these changes in the context of your organization and career. In this course, we'll explore:
How disruption is forcing agile ways of working
What agile is, what it is isn't, and exploring the myths around using agile
How can different delivery approaches support business objectives and value creation?
The value of design thinking principles to project delivery
Strategies that address challenges between traditional project management and agile roles
How to use backlog management to plan and prioritize the work in a project
Roles, events, and artifacts associated with scrum frameworks
Kanban and DevOps and their uses in project delivery
Key governance practices that should be incorporated to measure success in project delivery
Who should take this course?
Champions of excellence in project delivery. Those wanting to understand how project delivery is evolving and want to explore new ways of increasing value. For those who understand that organizations are flattening, moving from project to product and creating customer value is critical.
L&D leaders and HR who want to understand how to support business agility
New project managers who want to understand their path
Traditional project managers who need to know how/when to communicate agile to others
Employees/organization that is moving to a product-based model
Individual contributors who are part of an organization making a shift to agility
Earn a SAIT micro-credential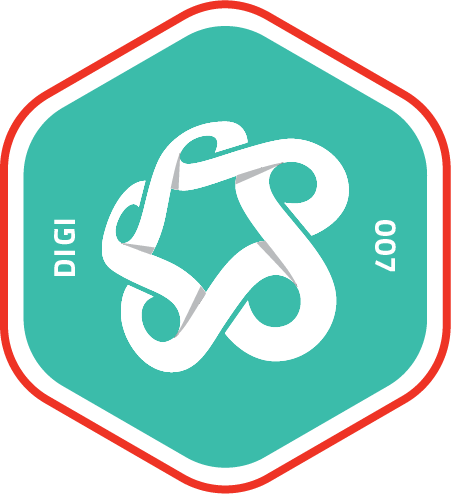 This course qualifies for the SAITMicro badge. Students who successfully complete this course with a final grade of B- (70%) or higher will earn a micro-credential and receive a shareable digital badge. Learn more.
Course Outline
Together, we'll explore:
The Agile Imperative
How disruption is currently changing organizations
Industry problems that are currently posing unique business challenges
How agile could address current industry problems
Situations when agile methodologies should be used and when traditional approaches could work best
What Agile is and Isn't
Myths about agile
The difference between being agile versus doing agile
Role of Projects and Corporate Strategy
Understanding the roles typically used in Agile deliveries
Exploring what becomes of traditional project management roles in Agile models
How leadership begins to evolve in Agile ways of working
Different approaches to building highly effective teams
Design Thinking
The impact of prototyping when carrying out projects
The importance of accurate market and customer research
Empathy models and personas in projects
Using prototypes and testing to explore ideas and feasibility
Traditional and Agile Roles
Servant leadership and its benefits over traditional project management roles
The importance of EQ when in an agile role
The value of cross-functional teams in an agile environment
Ways to implement psychological safety
Methods to check on team health
What conflicts can arise when shifting from traditional project management roles to agile roles and possible strategies to address them
Backlog Management
Common terms associated with backlog management
Story mapping and story writing
Scrum Frameworks
Terms associated with scrum frameworks
Roles used in scrums
The principles and practices related to the scrum framework
The steps conducted in a scrum event
Kanban/DevOps
Terms associated with Kanban
The roles associated with Kanban teams
Principles and practices related to Kanban
Steps in a Kanban event
Evolving Role of Governance
Metrics principles associated with governance in the modern era
The importance of evidence-based management and its impact in project delivery
Potential friction that can occur with governance when traditional methodologies move to agile
Notes
The Learning Experience:
This course is a connected learning experience. This means you'll learn from the experiences of your peers, apply your context, hear from leading industry experts & guest speakers. We'll ensure you'll experience:

• Connection and peer-to-peer learning with others on the same journey
• Guest speakers and stories from people who have 'been there, done that'
• Guidance on where new project methods may be applied to your team/job/situation
• Opportunities to explore with agilists how to integrate agile into everyday work/life
Required fields are indicated by .