DIGI 012
-
Disciplined Agile Scrum Master DASM
3225130
Course Description
The Disciplined Agile Scrum Master instructor-led training course shows you how to use Disciplined Agile to improve your team's way of working. You will learn the foundational agile and lean practices that DA supports, practice using the tool kit to solve problems and learn how to build a high-performance team.
Disciplined Agile is not a framework, but a toolkit that focuses on the decisions you need to consider, the options available to you, and the trade-offs associated with these options.
Course Outline
Nine modules over two days:
All about Agile
Agile and Beyond
Building and Supporting your Team
Choose your WoW
Inception Phase
Construction Phase
Transition Phase
Ongoing
Influence outside the team
Learner Outcomes
Learning Outcomes
Upon completion of this course, you will be able to:
Understand the Disciplined Agile mindset and the underlying principles

Learn about the fundamentals of AGILE and Lean, and how to use both approaches to produce business value
Exploring multiple agile and lean techniques from methods such as SCRUM, Kanban, SAFe®, and others

Understand how to put these methods into action and ensure effectiveness

Learn how to apply the Disciplined Agile Toolkit to discover the best way of working (WOW) for you and your team in any situation
WHY SAIT?
These courses are facilitated by our PMI Certified and experienced local subject matter experts who currently work in an agile environment and can provide a unique hands-on perspective
Authorized Training Partner: issued by Project Management Institute. Earners of the Authorized Training Partner Program badge are authorized by PMI® to support the professional development needs of future or current PMI ® practitioners and stakeholders in their pursuit of PMI Credentials. Authorized Training Partners who deliver PMP® exam prep have access to licensed PMP ® exam prep course materials, developed by PMI ®.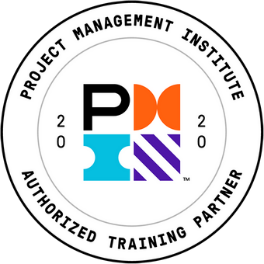 Notes
Course Materials
All of the required learning materials for this course are provided, including access to the Disciplined Agile tool kit and digital version of the Choose your WOW book.
Complete the course to receive your DASM exam invitation. Students will have 30 days from the time they receive the exam link to take the exam. After passing the exam you will receive your badge and certification. The certification is valid for one year and can be renewed upon expiry.
Required Technology and Software
Ensure that your computer meets SAIT's Minimum Technical Requirements for online learning success.
Prerequisites
There is no formal prerequisite for this DASM course, although a familiarity with common agile concepts and terminology would be a benefit. We do recommend optional pre-work to get the most value out of the training and can include:
Enrol Now - Select a section to enrol in
Required fields are indicated by .