Welcome Motor Dealers' Association of Alberta Members!
In a collaboration between the Motor Dealers' Association of Alberta (MDA) and the Southern Alberta Institute of Technology (SAIT), we are excited to welcome you to your new self-serve corporate learner portal. This portal allows MDA members to enrol into courses based on their own schedules to begin and/or continue working towards SAIT's Applied Management Certificate of Achievement.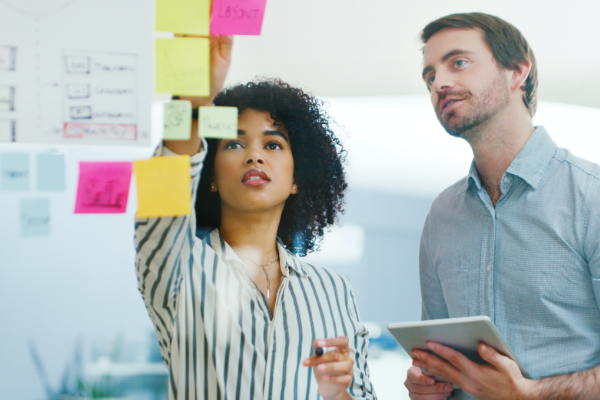 ---
Applied Management Certificate of Achievement
The courses in this certificate are ideal for aspiring, new and current supervisors or managers. This program will improve your management understanding through practical, skill-oriented business courses.
Learn from industry experts. Build critical leadership skills with these interactive, workshop-style courses designed for current or aspiring supervisors and managers.
This program is relevant to all industries in both the public and private sectors — and with over 50 courses to choose from, you can tailor your studies to your specific needs and interests. Our industry-leading instructors will challenge and build your core business, leadership, and management skills.
Convenient scheduling allows you to achieve the certification within a year or less, or if you'd prefer, you have the option to work towards your certification over an extended period – up to five years.
You'll need a minimum of 12 courses and 144 hours to complete this certificate, with some courses recognized by the Canadian Construction Association (CCA) for the Gold Seal. This program is also recognized by The Alberta Apprenticeship and Industry Training Board for the Blue Seal Certificate.
---
To Register for a Course:
Select the course under the "Courses" tab below to view the course description and available sections.
Select an available course section and then "Add to Cart".
Select "Checkout" when ready or "Keep Shopping" if you would like to register for multiple courses.

If prompted for Group ID# during check-out please use G000005

Follow the onscreen instructions to complete the registration process.
---
Have questions or need support? Our Business Support team is happy to help! Please reach out to us at conedadvising@sait.ca - please include a reference to "Motor Dealers Association of Alberta (G000005) - SAIT Corporate Portal Registration" in your email for quicker assistance.
Courses
Expand or collapse Courses
To view the description, dates and times offered, and additional information about a course, click the course name below.
Required fields are indicated by .