WELD 002
-
Welding/GMAW Operators (Beginners MIG)
1027418
Delivery Options
Classroom
Course Description
The Gas Metal Arc Welding (GMAW) course covers the theory of operation and some applications of semi-automatic processes. Laboratory welding exercises will work with a mild steel plate. You will also learn about various metal transfers, gases and welding positions during your training.
Earn a SAIT micro-credential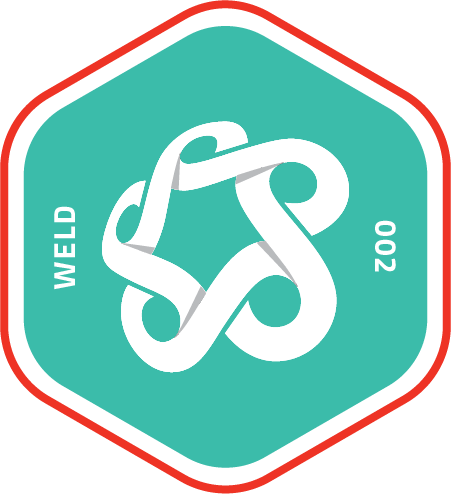 This course qualifies for the SAITMicro badge. Students who successfully complete this course with a final grade of B- (70%) or higher will earn a micro-credential and receive a shareable digital badge. Learn more.
Learner Outcomes
Upon successful completion of this course, you will be able to:
Use safe working practices while performing GMAW welding processes
Perform the following practical weld tests:
1) 2F on 3/8" Plate Using the GMAW Process with Stringer beads
2) 3F on 3/8" Plate Using the GMAW Process with a Down Hand Root and an Up Hand Fill & Cap
3) 2F on 3/8" Plate Using the FCAW Process with Stringer beads
4) 1F on 3/8" Plate Using the GMAW Process for the Root and Using the FCAW Process For The Fill & Cap
Notes
This course is designed to teach beginner welding skills and is not a substitute for apprenticeship training. To work as a welder in Alberta, you must either hold a recognized trade certificate or be a registered apprentice in the trade.
Prerequisites
Strongly Recommended: Welding - Oxyacetylene (WELD 003)
Enrol Now - Select a section to enrol in
Required fields are indicated by .