At SAIT, we are driven to equip learners with the essential skills they need for career success. By continuously working with our industry partners, we are well informed on the digital transformation occurring in today's workplace. We also have a deep understanding of how technology is both a driver of change and an ever-evolving, critical skill.
Welcome
Our newly established Centre for Continuing Education and Professional Studies demonstrates both the passion and commitment we have for being a global leader in applied education. We're aware of the ongoing demand for lifelong action-based learning, especially in today's rapidly-evolving digital economy.
Maintaining relevance is critical for success. We design our skills-centric curriculum by employing solution-focused research and engaging in enterprising partnerships with industry experts, leaders in government and past and present students from around the globe. This collaborative approach ensures our curriculum is always relevant to market needs. We're committed to supporting new and emerging sectors, and will redesign existing programs, and develop new courses, to meet workplace demand.
We're here to address your unique educational needs and help you achieve your goals. Our dedicated instructors are experts in their field and invested in your growth. Whether you're looking to enhance your skillset, increase your job prospects, advance your career or embrace personal development. Further, we offer flexible learning solutions – both online and in-class – to best suit your lifestyle.
Now is the time to invest in yourself. We look forward to welcoming you to the Centre and supporting your professional and academic development. Your success defines our future. Together we are stronger.
Meet the team
Vis Naidoo
Director
Vis Naidoo, Director of SAIT's Centre for Continuing Education and Professional Studies, has his finger on the pulse of the education sector. Together with industry partners, Vis ensures our Centre delivers exceptional learning experiences to all our students. At the same time, Canadian employers have access to a diverse talent pool equipped with the latest skills needed to meet market demands.
Focused on technology-enabled learning, Vis is committed to student success and embraces the opportunities an ever-changing world-of-work presents. Passionate about lifelong learning for career success and personal growth, Vis dedicates himself to helping adult learners participate in making positive change through advanced education and create a future we can all be proud of.
Vis Naidoo appeared in an episode of Current & Critical Podcast to discuss how SAIT is creating a more connected learning pathway. Listen
Chris Wharton
Product Manager
Chris Wharton and his team ensure SAIT's programs and courses are always relevant and future-focused. Tapping into emerging marketing trends and strong industry connections, Wharton and his team identify skill gaps — now and in the future — to develop courses and programs that will give our students the in-demand skills to succeed in meaningful careers.
With a diverse background in education and information technology, Chris understands the importance of adaptability in learning. Whether it's through face-to-face classroom learning, online delivery or a hybrid model, he's committed to developing programming that will meet the needs of our students regardless of where they are in life's journey.
Bev Grigo
Supervisor, Advising
As the advising team lead to the Centre for Continuing Education and Professional Studies, Bev Grigo takes pride in helping our students achieve success. Bev and her team are committed to helping our learners have a successful experience whether they are taking online, classroom or blended delivery courses.
With over 20 years of the continued learning experience, Bev is a key asset to our team of talented professionals who make SAIT a one-of-a-kind place where originals, shapers and makers are born.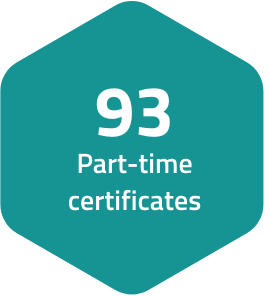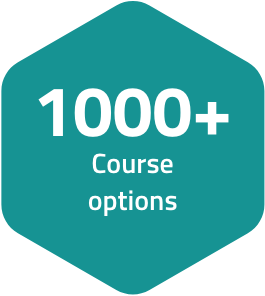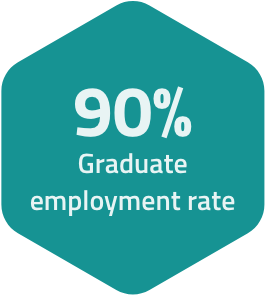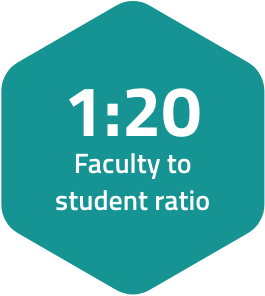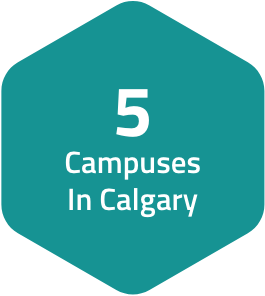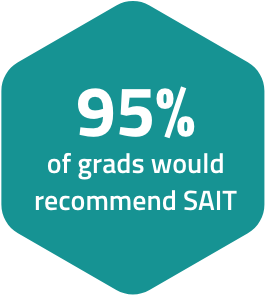 I've worked in the music and entertainment industry for years and love the flexibility that comes with gig work. Upskilling through SAIT allowed me to enhance my resume while maintaining my client contracts. I chose the Digital Marketing and Social Media certificate, as there's currently a talent gap in my industry. The program schedule fit into my lifestyle — I set my own timeline and chose from both online and in-class courses. Within a couple of weeks of completing the certificate, I secured a contract with a digital marketing agency that specializes in music and entertainment. SAIT was my first experience with post-secondary education, and I'm thrilled with the outcome."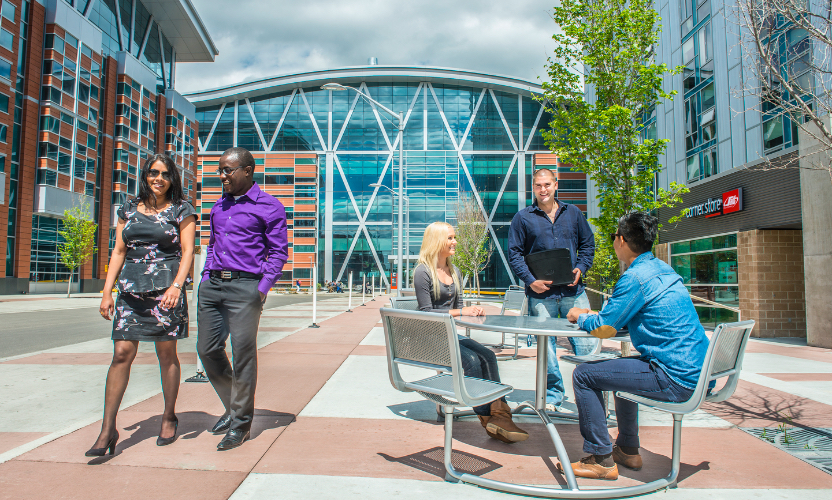 Why SAIT?
We offer practical and high-quality education to lifelong learners looking to launch, change or advance their career.
Learn more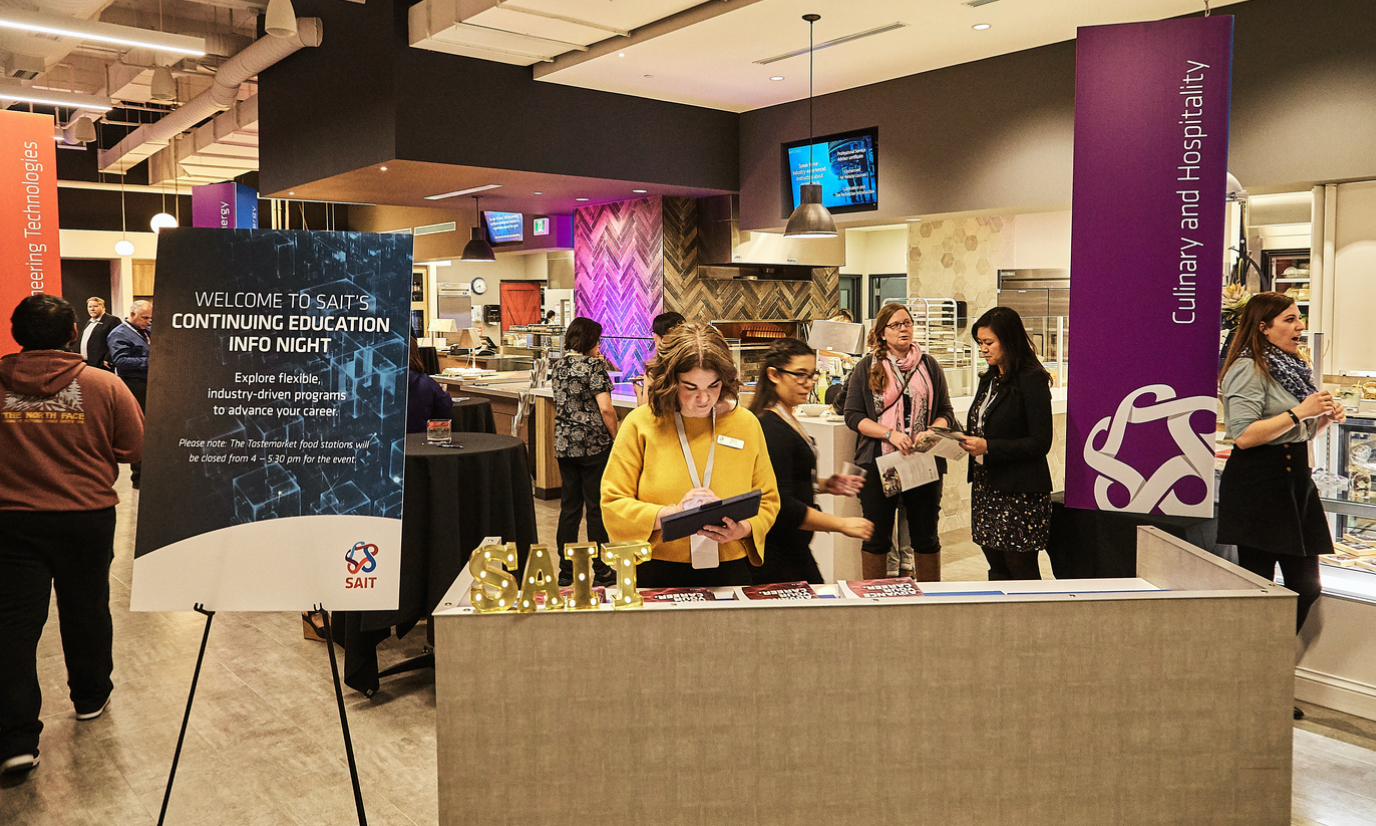 Our programs
Taught by industry experts, you'll find convenient and affordable courses that fit your schedule and budget.
View now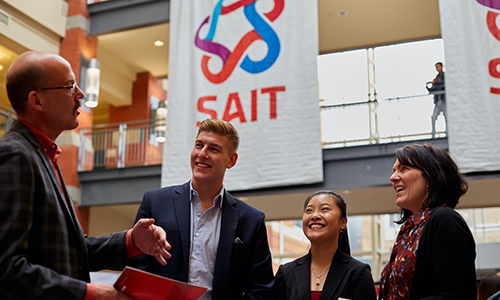 How to apply
Get started with your lifelong learning journey and register for a course or certificate program today.
Learn more
SAIT's small class size fosters rich dialogue – both online and in-class. I'm working on my third Continuing Education certificate, and the diversity of backgrounds and industries represented are one of my favourite aspects. It's so valuable to have multiple perspectives when faced with a problem to solve. There's usually someone in the room who has the first-hand experience and can share how he or she addressed such a challenge in the workplace. From there, we discuss and debate. It's a collaborative process that inspires creative thinking. The relationships often extend beyond the classroom. I continue to tap into my SAIT network for advice and am always happy to offer input to others as well. The sharing of knowledge and networking opportunities further enrich the learning experience."
Required fields are indicated by .